Easy work and best security
Wide range of applications using attachments according to various purpose of work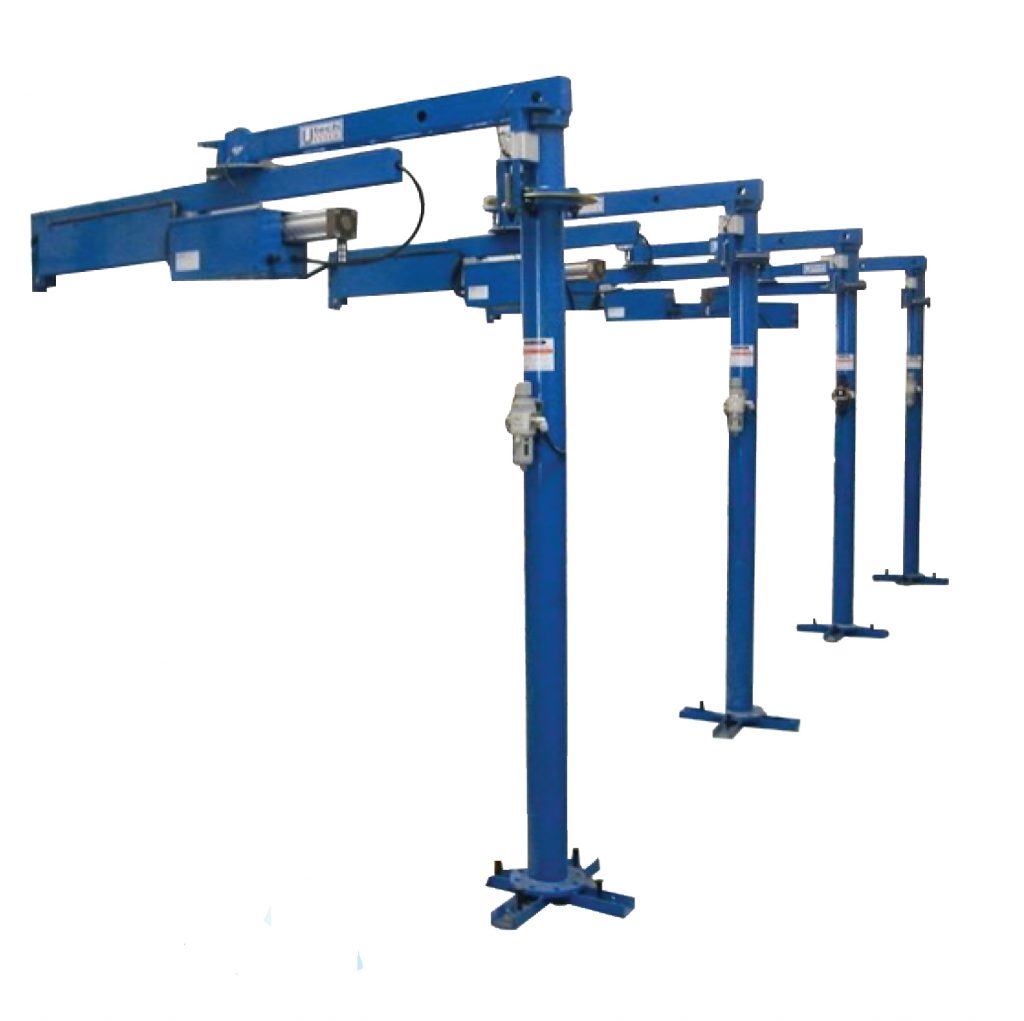 FEATURES
Arm Balancer is simpler and safer one various lifting instrument and efficiently designed as a simplified gravity-free device.
The fingertip control with the strength put on the hand switch for the UP/DOWN button allows the three dimensional movement and the positional control. Also has the balance function.
Easy is extremely installing and moving. The location of the location of the object can be elaborately controlled Portable and Mobile for easy Relocation.
All-air style. Adopting an all-air circuit method (electricity free).
Outstanding performance where the ceiling is low.
Adopts chain with regard to its UP and DOWN movement.
In case of interruption of air supply, it has safety function that prevents the load from falling down.
This Arm Balancer has a wide range of applications by using attachments according to various purposes of various purposes of work. Attachments for a specific work enlarge the range of operator conditions.
Simplicity and safety of its of its system, compared to other equipment for conveyance, lead to highly efficient work. Superior performance, Higher Efficiency safe to cover3 dimensional operation.
NO Jumping Phenomenon.
Smooth Operation.
Model
Max .load
Capacity
Base
Vertical
Stroke (mm.)
Body Turning
Main Base Weight (kg)
Fixed Base Weight (kg)
Wheeled Base Weight (kg)
Short Pipe Weight (kg)
Trolley Weight (kg)
UTMS-60
60
Fixed Type
1600
360
96
110
 
 
 
UTMS-120
120
1000
360
96
120
 
 
 
UTMS-60
60
Wheeled Type
1600
360
96
 
430
 
 
UTMS-120
120
1000
360
96
 
500
 
 
UTMS-60C
60
Overhead Type
1600
360
96
 
 
15
160
UTMS-120C
120
1000
360
96
 
 
20
280
The  measurements above can change depending upon the on-site conditions.
Air pressure : 0.49 Mpa (5.0kgf/cm2)71 psi
The base section is fixed on the carter with Model 60 and 120.
The trolley weight referred to above is for the motorized trolley.
Capacity indicates the weight of products and fixtures